About Us
AIDS Resource is a non-profit organization that provides free HIV prevention programs, free HIV and STI testing and assistance to those infected with, or affected by, HIV or AIDS. Founded in 1988 by community members concerned about the plight of people dying from AIDS in Lycoming County, AIDS Resource began with the mission of providing culturally sensitive support to people infected with and affected by HIV or AIDS and to prevent further infection through education and outreach programs. As more effective treatments have dramatically increased life expectancy of those infected with HIV, our agency's mission has expanded to include connecting clients with resources they need to live with HIV or AIDS, as well as providing prevention, education and testing to underserved populations. Our efforts have expanded to Cameron, Centre, Clearfield, Clinton, Elk, McKean, Potter, Snyder and Union Counties.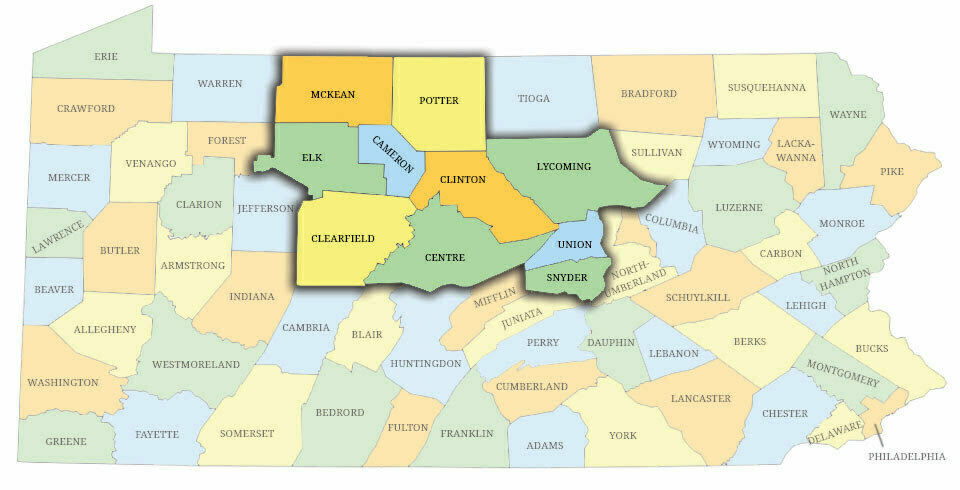 Free resources to help those living with HIV or AIDS live a more healthy life including: connecting clients to medical care, counseling, support groups and other social services.
Free, confidential testing for HIV, chlamydia and gonorrhea in a safe and welcoming environment.  Results in less than 30 minutes. 
Free condoms, educational and HIV 101 programs for schools and community groups.
AIDS Resource relies heavily on donations to help us continue our mission. AIDS Resource is a non-profit 501(c)(3) organization and donations are tax exempt to the extent provided by law.
Click the Give Today button to donate online! 
Donations can be made in the form of cash, checks, planned or deferred gifts or in-kind gifts. Please make your check payable to: AIDS Resource, 500 W Third St, Williamsport PA 17701. 
Robin has been my saving grace from day one! She has never treated me as less than which means the world to me. 
This program has been my lifeline. I really get a lot from talking with Theresa. She's there with me through the good and bad times.
Erik has been ABOVE outstanding in service. I know I would not have lived this long without him.
I would have been on the street without the rental assistance I received when I was struggling financially. I hold this organization very close to my heart.