About Us
AIDS Resource is a non-profit, community-based organization that provides HIV prevention programs, HIV and STI testing, and assistance to those living with or affected by HIV or AIDS. Founded in 1988 by community members concerned about the plight of people dying from AIDS in Lycoming County, AIDS Resource began with the mission of providing culturally sensitive support to people living with and affected by HIV or AIDS and preventing further infection through education and outreach programs. As more effective treatments have dramatically increased life expectancy of those living with HIV or AIDS, the agency's mission has expanded to include connecting clients with resources they need to live with HIV or AIDS. In furtherance of the mission, the agency began providing prevention, education, and testing to the community. Our efforts have expanded to Cameron, Centre, Clearfield, Clinton, Elk, McKean, Potter, Snyder, and Union Counties.
________________________________________________
While it is our mission to provide compassionate and culturally sensitive support to people living with HIV or AIDS, we also empower our clients through education and advocacy.
Free condoms at our offices and educational programs for schools, groups, and businesses within the communities we serve.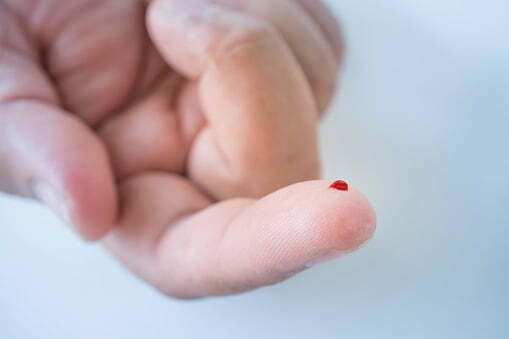 Free and confidential testing for HIV, chlamydia, gonorrhea, and hepatitis C in a safe and welcoming environment.
Free resources to help those living with HIV or AIDS live a healthier life, including connecting clients to medical care, counseling, support groups, and other social services.
Rep. Brian Simms talks about the importance of knowing your HIV status. Watch the video now.
We Embrace Diversity & Inclusivity
Our diversity and inclusion statement reflects our mission in wanting to provide compassionate and culturally sensitive support to our clients. We celebrate all people and are committed to fostering an equitable and inclusive environment. We strive to ensure our clients feel respected, valued, and safe regardless of sexual orientation, gender, race, ethnicity, age, religion, education, socioeconomic status, disability, or criminal history. At AIDS Resource, we believe all people deserve access to services and care.
Interpretation Services
AIDS Resource recognizes that effective communication is essential for delivering high-quality care. We provide free language interpretation services to clients whose primary language is not English.
Please ask us about this service
Share your time and unique talents to improve the lives of our clients and communities. There are multiple volunteer opportunities available, from general office support to community events. As an AIDS Resource volunteer, you can find a role that's right for you!
If you want to give back to your community and are at least 18 years of age, apply to our volunteer program. All volunteers must be fully vaccinated against COVID-19 and will be required to complete a criminal background check and child abuse history clearance. Please note that submitting an application does not guarantee your acceptance as a volunteer.
When we found ourselves during this interminable winter turning the thermostat lower & lower to stretch our increasingly expensive supply of heating oil, you helped both literally & figuratively to keep the chill out of our home. And when it seemed that we might lose this home, this one safe place in a world that grows increasingly hostile, you found a way to help us keep from losing even that.
I did not know where to turn. Dying, it seemed, would be preferable to asking for help. Yet I did not have to ask. Somehow you found me. Without ever making me feel like the failure I was so frightened of seeming, you gave me the emotional & financial assistance I needed to stay afloat & you taught me not to flail against the person trying to save me, & in the process, helped me learn to swim through the dangerous currents of life with HIV.
No longer is it a continuous struggle to make ends meet each month, but we would not be in this place were it not for you. I know also that were it not for you & your staff at AIDS Resource, I – & I suspect others like me – would have lost everything I have. So I thank you for all that you have done over the past eight years – for the emotional support, the financial assistance, & the friendship you have so willingly shared.
I was not able to see very good, they got me glasses. I did not understand paperwork, they guided me through it. When I was working, they helped me learn computers. When I had cancer, they sent someone to drive me & helped me get supplies & cleaned my house. I ran out of heat, they stepped up again & helped. I am so grateful there is a place to help those of us who others turned away & shunned because of HIV.