Home-Based HIV Test Giveaway
We are giving away free HIV self-testing kits from April 12 to April 25. 
Treatment as Prevention Awareness Campaign
AIDS Resource is launching the Treatment as Prevention Awareness Campaign to help destigmatize HIV. The goal of this regional public awareness campaign is to educate communities about the effectiveness of HIV medications in preventing the acquisition and transmission of HIV.
Multiple Prevention Strategies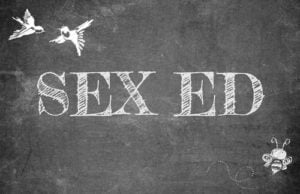 The most recognized prevention strategies are sex education programs, condoms and lubrication, regular HIV testing, and STI testing and treatment. Learn more about our prevention and education programs.
There have been tremendous advances in the field of HIV. Robust evidence shows that using HIV medication—antiretroviral therapy (ART)—can reduce the risk of acquiring and transmitting HIV. Prevention strategies using ART include undetectable equals untransmittable and PrEP.
Undetectable Equals Untransmittable (U=U)
The amount of HIV present in the blood is the viral load. Taking ART as prescribed can reduce the viral load in individuals living with HIV. An undetected viral load occurs when the viral load is so low that it does not show up in a standard viral load test. Clinical evidence has shown that when viral load levels are undetectable, then HIV cannot be transmitted through sex. Achieving an undetectable viral load is one of the goals of ART.
Therefore, people living with HIV who take ART as prescribed and maintain an undetectable viral load have effectively no risk of sexually transmitting HIV. Not only do undetectable levels prevent HIV transmission, but it also allows individuals living with HIV to live longer, healthier lives.
PrEP
PrEP (pre-exposure prophylaxis) is an ART that HIV-negative individuals take to reduce their risk of getting HIV from a potential exposure. PrEP is highly effective when taken as prescribed, however, it is much less effective if not taken consistently. Although PrEP protects against HIV, it does not provide protection against STI.
It's time to change the narrative around HIV. Increasing knowledge helps stop HIV-related stigma and discrimination. Become part of the solution by learning about HIV. Stop the stigma. Get the facts.