Home-Based HIV Test Giveaway
We are giving away free HIV self-testing kits.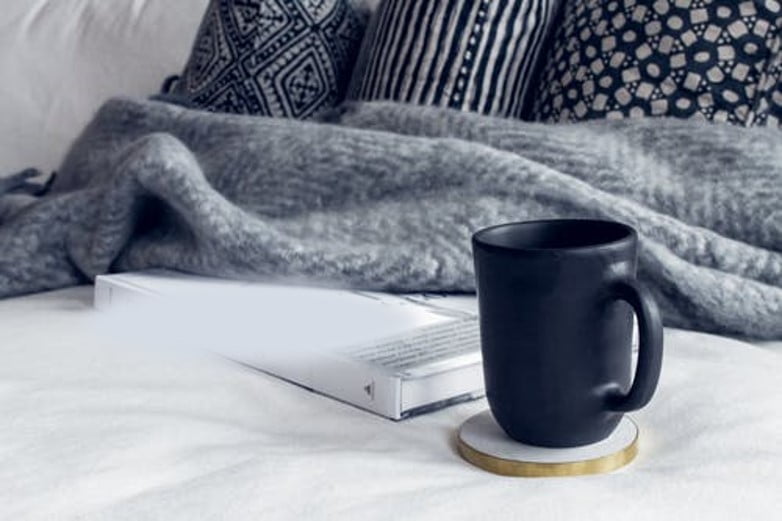 Is home-based HIV testing right for you?
Home-based HIV testing is a fast, accurate, and safe way to learn your HIV status. Home-based HIV testing is right for you if:
You are 18 years of age and older
You have experienced at least one of the following:

Had sex with multiple partners
Had sex with a partner who has had other sex partners since your last HIV test
Had sex with someone who has HIV
Injected illegal or prescription drugs and shared needles, syringes, or other injection equipment
Been diagnosed with a sexually transmitted infection (STI), hepatitis, or tuberculosis
Home-based testing may not be suitable for you if:
You have been told by a healthcare provider that you have HIV
You are currently taking medication for prevention (PrEP) or treatment of HIV
You are currently experiencing symptoms of an STI
You are not sure how you will respond to your test result
If in-person testing is the right option for you, please go to Testing to schedule an appointment.
The only way to know if you have HIV is to be tested.
HIV self-testing offers you the peace of mind to do an HIV test in the comfort of your place. AIDS Resource will send you an OraQuick In-Home HIV Test® in discreet packaging with all the instructions you need to perform the test. The OraQuick In-Home HIV Test® involves collecting oral fluid with a swab to detect antibodies to HIV. Results are available within 20 to 40 minutes. You can perform the test yourself or request a testing counselor to walk you through the testing process and provide support and feedback via video conferencing or phone.
HIV testing is important for your health.
If your test is non-reactive (negative), it means you probably do not have HIV.
It takes the body time to produce HIV antibodies, and it may be too soon for the antibodies to be seen in this test. If you engaged in activities in the last three months (e.g., condomless sex, shared needles), you might want to retest in 3 months.
You can learn how to protect yourself from getting HIV by contacting AIDS Resource to set up a time to talk with a prevention specialist.
If your test is reactive (preliminary positive), further blood work is required to confirm the results. This test can be done at AIDS Resource at no cost, or we will refer you to a local laboratory.
A positive confirmatory test result means you have HIV.
It also means you could give the virus to another person. HIV is passed from person to person during condomless sex (vaginal, anal, or oral sex without a condom). HIV can also be passed through contact with blood, as in sharing needles (piercing, tattooing, injecting drugs of any kind).
Inconclusive results occur when your test is not clearly positive or negative. If your test is inconclusive, you will need further testing. Call AIDS Resource to schedule a free, confidential, rapid point-of-care HIV test, or contact OraQuick® for further assistance.
Home-based HIV testing is confidential.
All information collected for self-testing will be kept strictly confidential. HIV is a reportable condition; therefore, all positive HIV test results must be reported to the Pennsylvania Department of Health.
To receive an HIVST kit, you must reside in one of the ten counties we serve.
Click on the button below to complete the home-based HIV test questionnaire to request a free testing kit (it takes less than 5 minutes). A follow-up questionnaire will be emailed to you approximately three days after receiving the kit.
Frequently Asked Questions
Why do I have to complete a screening questionnaire to receive a home-based HIV test?
The OraQuick In-Home HIV Test® is not for everyone; therefore, everyone must first complete a screening questionnaire. This will determine if home-based testing is the best testing option for you.
What will be mailed to me?
At no cost to you, AIDS Resource will mail an unmarked package with an OraQuick In-Home HIV Test® kit with instructions, basic educational materials, and contact information.
What type of test is OraQuick®?
The OraQuick In-Home HIV Test® is an antibody test. This type of test detects the body's immune response (antibodies) to the virus, not the virus itself. The presence of these antibodies indicates that a person may have HIV. A second test is required to confirm a reactive (preliminary positive) test.
I initially declined support for home testing. How do I schedule an appointment if I want a testing counselor to walk me through the testing process?
We are here to help! If you are interested in having a testing counselor assist you with home testing via video conferencing or phone, please call either the Williamsport office at 570-322-8448 or the State College office at 814-272-0818. You may also email us at info@atestisbest.com.
I don't want the test sent to my house. Is there another way I can get it?
If it is not safe to mail a home-based HIV testing kit to your house, you can schedule a date and time for curbside pick up outside one of our offices.
What do I do if I did not receive my home-based HIV test kit?
If it has been 5 business days since you requested your home-based HIV test kit, then call our Williamsport office at 570-322-8448 to inquire about its status. You can also email us at info@atestisbest.com.